Top 10 Fast Food Restaurant Chains in the World
Fast food is not a new concept but Nowadays Fast Food become very popular for their food quality and quick service.Many times you will go to your favorite fast food restaurant and be amazed when you receive your order only minutes after it has been placed. This is because most fast food items come pre-packaged and pre-prepared directly from an outside food supplier.Fast food restaurant also known as Quik service restaurant (QSR). below i am writing a list of the world's best top 10 fast food Restaurant.
1. McDonald's-
McDonald's shortened as MacD, Founded as a barbecue restaurant by brothers Richard and Maurice McDonald in 1940, today McDonald's is the largest chain of fast food restaurant in the world. Their yummy food is served to millions of people daily . McDonald's is best known for its burgers, french fries, shakes, milkshakes etc.
For More details please visit official website..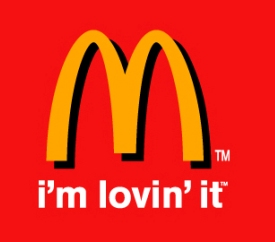 2. Kentucky Fried Chicken (KFC)-
KFC is another top fast food restaurant founded in 1930 in Corbin Kentucky by Harland Sanders.it is second largest fast Food restaurant chain after McDonald's in world. They have a speciality in fried chicken food items. KFC is a subsidiary of Yum! Brands, a restaurant company that also owns the Pizza Hut and Taco Bell restaurant chains.
For more details please visit official website..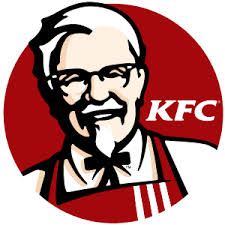 3. Subway-
subway is fast food franchise based restaurants based in US is owned by Doctor's Associates, Inc. It is most famously known for its health friendly products like submarine sandwitches and salads.It is the largest single restaurant chain comprising 39,000+ in 101 countries.It has been founded by duo Fred DeLuca and Peter Buck in 1965.
For More details please visit official website..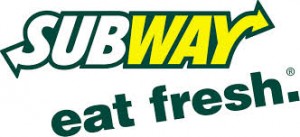 4.Pizza Hut-
Pizza Hut, founded by brothers Dan and Frank Carney in Wichita, Kansas on June 15, 1958 is now an international franchise that offers different styles of pizza along with side dishes including salad, pasta, buffalo wings, breadsticks, garlic bread and desserts.Most of the pizza hut locations offer lunch buffer with "all you can eat" pizza to fill the appetite of the visitors.There are more den 12000 pizza hut restaurants in around 100 countries.
For more details please visit official website..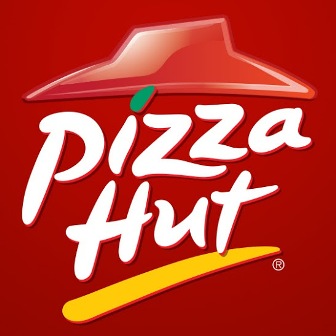 5. Starbucks-
The coffee giant starbucks was founded in 1971 in seattle,washington by  three partners Jerry Baldwin,Zev Siegl and Gordon Bowker.It is now the worlds largest coffee restaurant chain with 20,891 stores in 62 countries.Starbucks is primarily known for selling coffee, but also sells other hot and cold beverages, pastries, sandwiches and other snacks.
For more details please visit official website…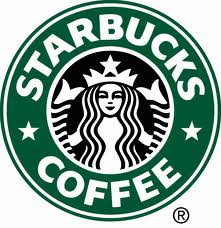 6. Burgerking-
Burgerking often abbreviated as BK was originally found in Florida in 1953 as INSTA-BURGER KING by Kieth J. Kramer and Matthew Burns. It is now a global hamburger fast-food chain.BK has targeted the male customers by focussing on big meaty burgers.Some of their most popular food items are Whopper, BK Big King, BK Stacker, Rodeo cheeseburger, Original Chicken Sandwich,and much more.They have 12,700 outlets in 73 countries.
for more details please visit official website..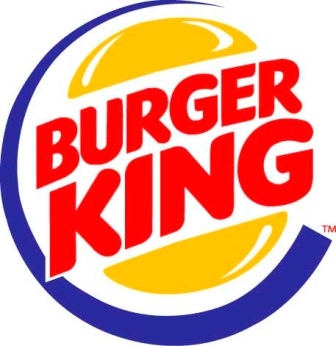 7. Domino's Pizza-
Domino's Pizza is an American restaurant chain and international franchise pizza delivery corporation founded in 1960. It is now second largest pizza maker in US after pizza hut.They have a 30 minute guarantee scheme which states if the pizza delivery time exceeds the 30 minutes then the customer will not be charged instead they will have the pizza for free.Globally it delievers more than a million pizzas in a day.Domino's own around 4422 restaurants in the world.
For more details please visit official website..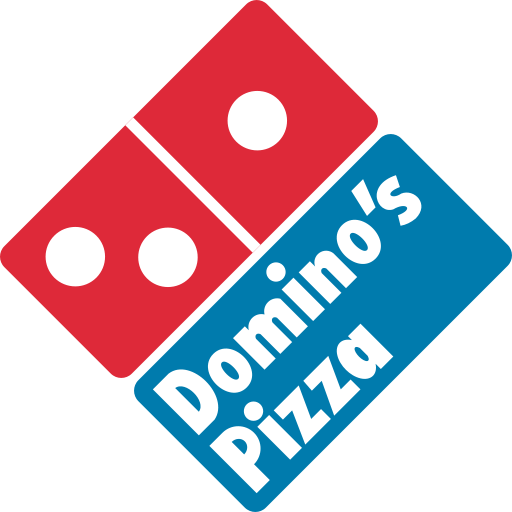 8. Dunkin's Donuts-
Dunkin' Donuts is a global doughnut company and coffeehouse chain based in Canton, Massachusetts(US) founded in 1950 by William Rosenberg. It competes with starbucks in terms of coffee sales and  with krispy kreme in terms of its doughnuts sales.The chain has grown to include over 1,000 items on their menu, including doughnuts, bagels, other baked goods, and a wide variety of hot and iced beverages.The company owns more than 15000 restaurants in 37 countries.
For more details please visit official website…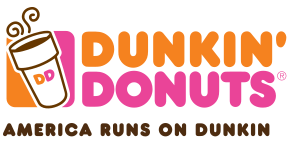 9. Dairy Queen-
Dairy Queen, often abbreviated DQ, is a chain of soft serve and fast food restaurants owned by International Dairy Queen, Inc.Its headquarter is in Edina,Minnesota,US.The first Dairy Queen store opened in 1940 in Joliet, Illinois.Its products includes hotdogs,milkshakes,ice-creams,frozen yoghurt and hamburgers.Its most famous product is "BLIZZARD" (a soft-serve with sundae toppings).It has mored then 5600 restaurants in over a dozen countries.
For more details please visit official website..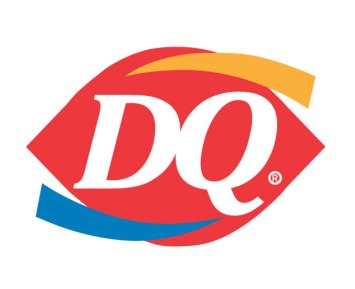 10. Papa John's-
Papa John's Pizza is the third largest pizza restaurant chain in the United States behind Pizza Hut and Domino's Pizza.It was founded in1984.Its slogan is "Better Ingredients. Better Pizza"..Its headquarters is in Jeffersontown, Kentucky. It has more than 4000 restaurants among 33 countries.
For more details please visit Official website..